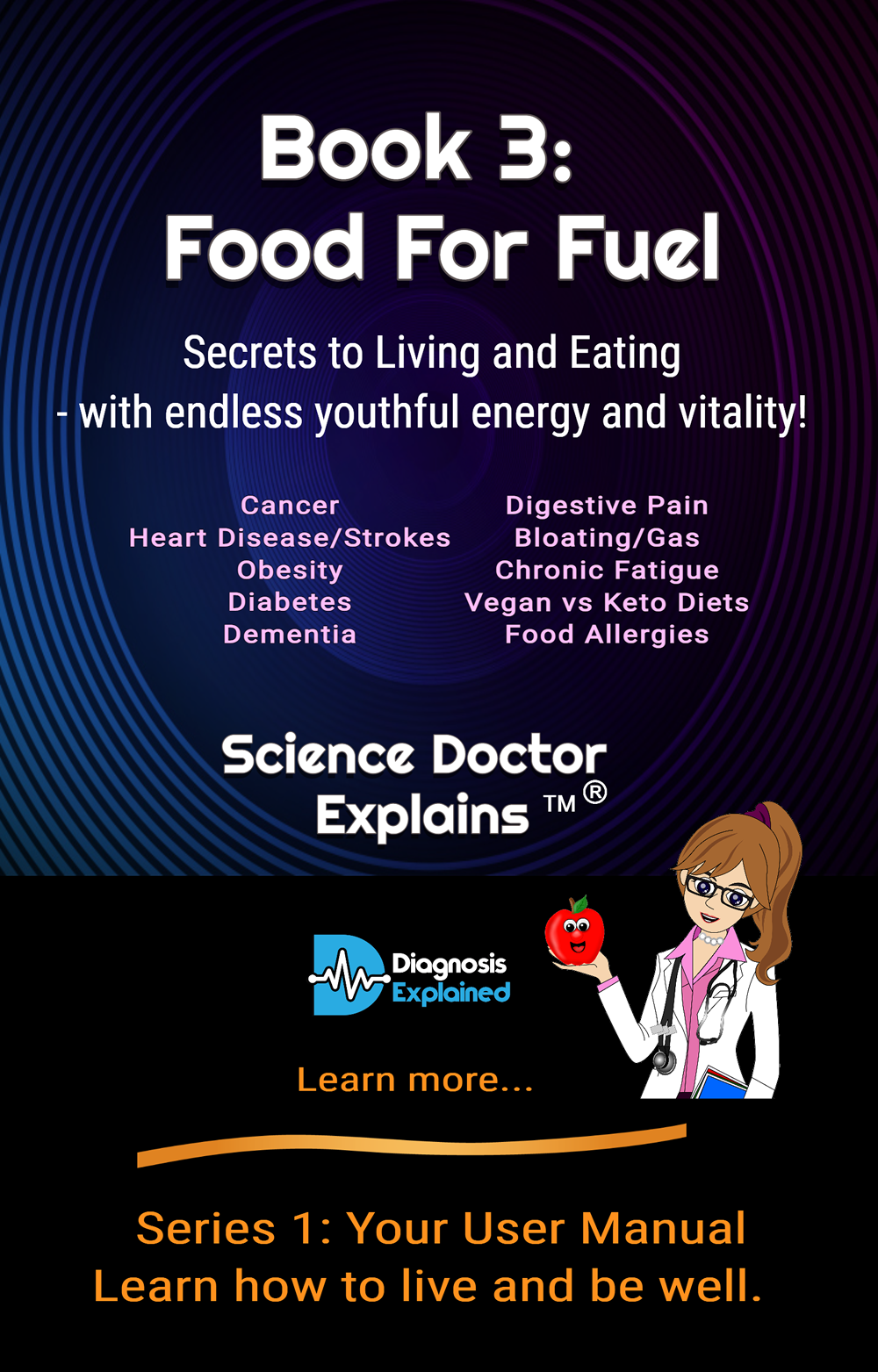 Book 3: Food For Fuel Secrets to Living and Eating | Science Doctor Explains
In Stock
Regular price

$52.00

Sale price

Unit price

per

View size chart
Book 3: Food For Fuel
Secrets to Living and Eating - with endless youthful energy and vitality!
Discover how to get more energy from your food.  "Food For Fuel" exposes the "food chemistry" that has been hidden – it is revealed in this book.  You can achieve unlimited energy when you know how.   
Learn how you can prevent and even reverse disease.  So many people are confused with all the contradictory information about what to eat. The misinformation around "Keto" and "Vegan diets" is revealed. 
Is the real science hidden as towhich foods are making you sick?  Find out how the body works and how to improve your health and break the cycle of food addiction. 
Food is either your medicine that can heal you, or it can be your poison and create all types of disease. 
*  Uncover the secrets to what foods cause obesity? 
*  What is the right food to eat? 
*  Discover which foods are related to diseases like: 
-   cancer,
-   diabetes, 
-   heart disease, 
-   and more… 
Learn about food groups and how to combine foods properly.  Do you want to minimize the effects of indigestion, gas, bloating and gastric reflux?  Find out how.  
Are you always on a diet and trying to lose weight, but never look or feel the way you want to?  Learn about real nutrition to finally look and feel great.

This book includes food recipes and recommendations for food plans and food journals. Now you can choose to look and feel the way you've always wanted. 
Finally get the answers you've wanted to know about how to eat to be happy and be well!  
Reviews
Quality products with a thought provoking edge!
Love, love, love the information on improving your health and well being.
Unique products with great service!